THE KLIF - KBOX COLLECTION
Dallas was home to two of the most storied and imitated top 40 stations in the 1950s and 1960s: KLIF-1190 and KBOX-1480.
Unfortunately, how the two stations performed in the ratings has been mostly a matter of conjecture and sketchy memories. Before the American Research Bureau (later Arbitron) started conducting local radio research in 1966, the dominant ratings system was that of the C.E. Hooper Company. Hooper ratings were issued on a monthly basis in most major markets, yet because of their limited detail, their results were known only to subscribing stations. Hooper results were not released to the press, so you won't find any old newspaper articles detaling radio station ratings. However, stations were allowed to use results to a limited degree in advertisements in trade publications, and it is those ads places by KLIF and KBOX that can give us a glimpse of what the ratings battle looked like. The following ads were all placed in Broadcasting Magazine from 1956 to 1962.
The first three are a series from May through June 1956, touting the 41.6 share that KLIF achieved in the February-March Hooper Survey:

May 7, 1956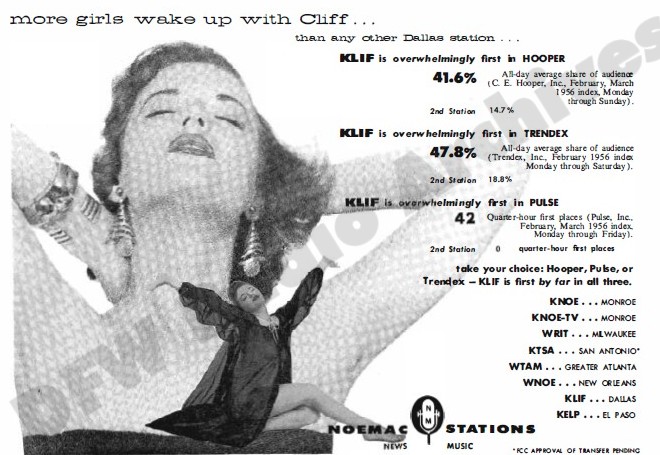 May 21, 1956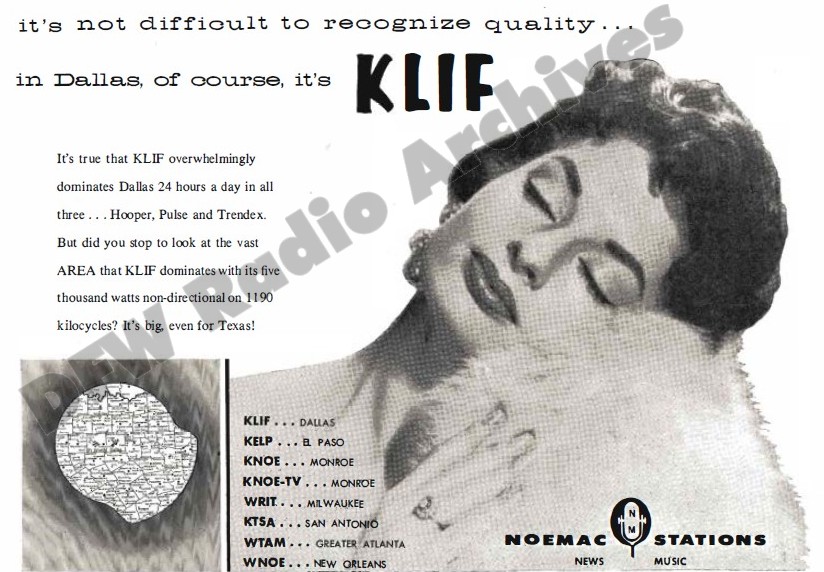 June 25, 1956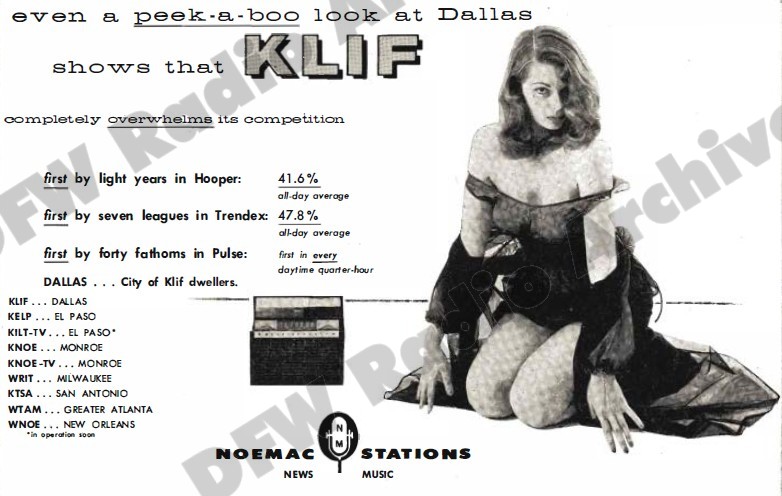 .
June 17, 1957 - KLIF scored a 53.7 in mornings and 51.3 in afternoons. The overall 52.4 share of audience is the highest share KLIF is known to have reached in the Hooper surveys.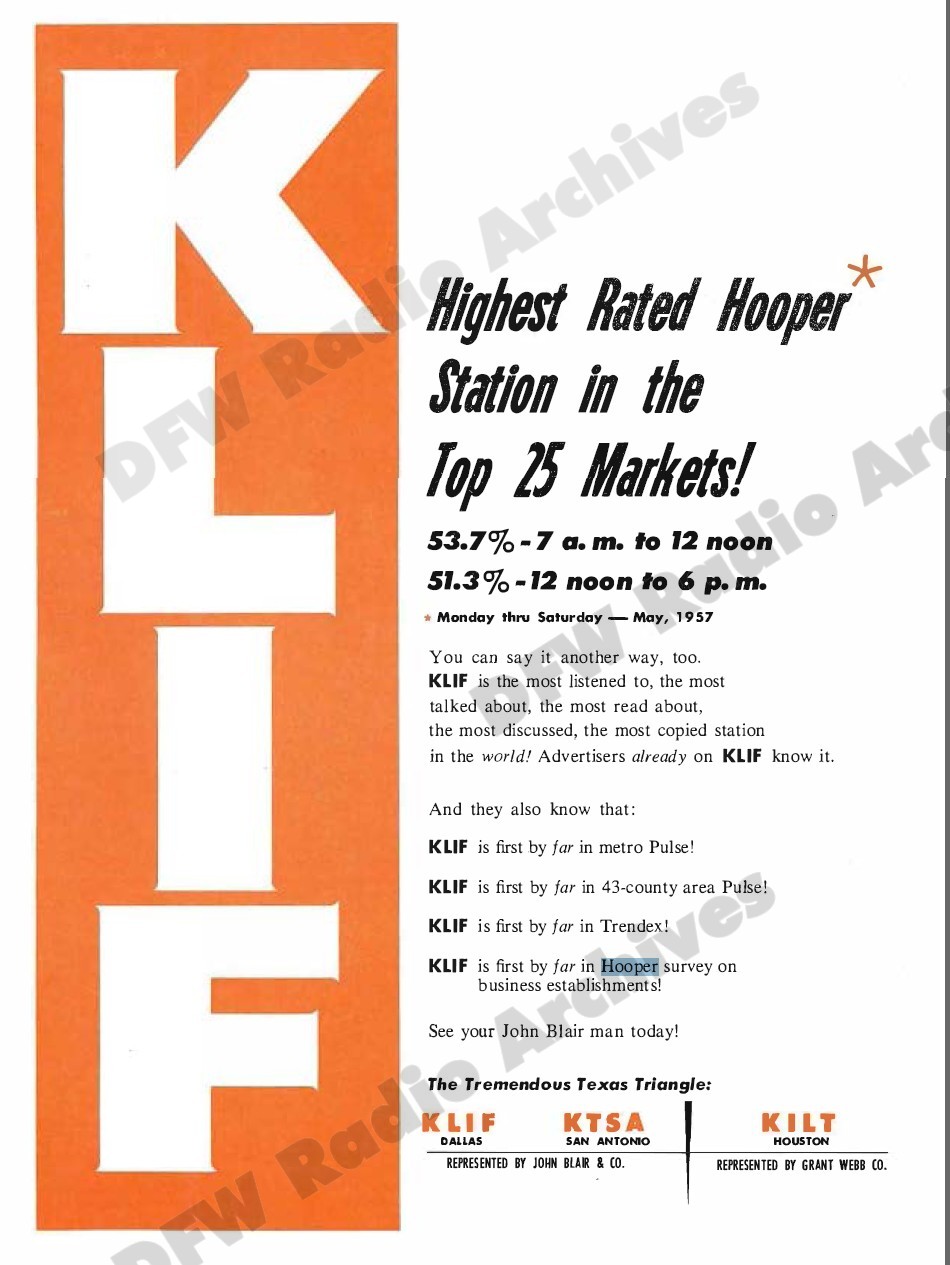 March 10, 1958 - KLIF has a 47.25% share overall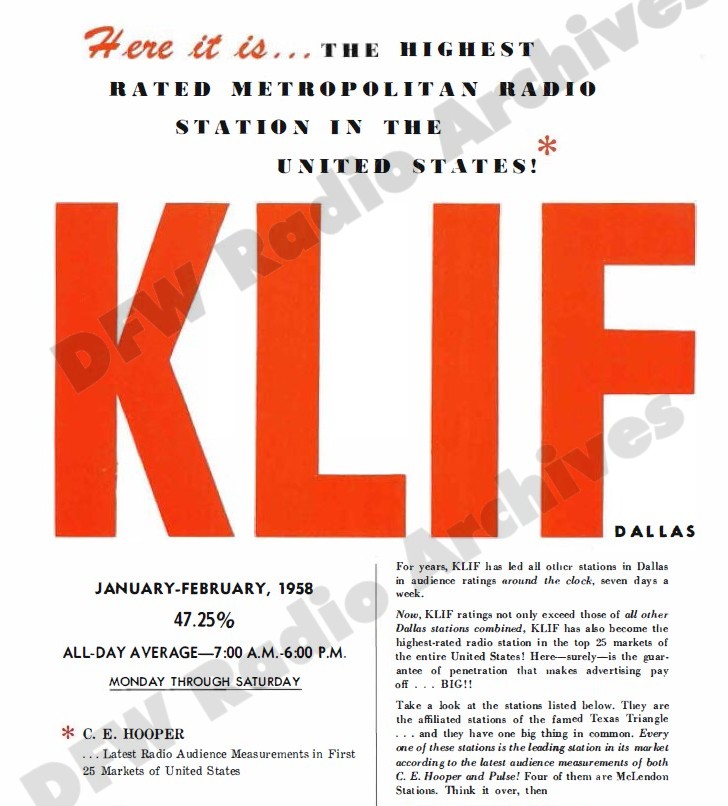 February 16, 1959 - KLIF boosted its daytime power to 50,000 watts.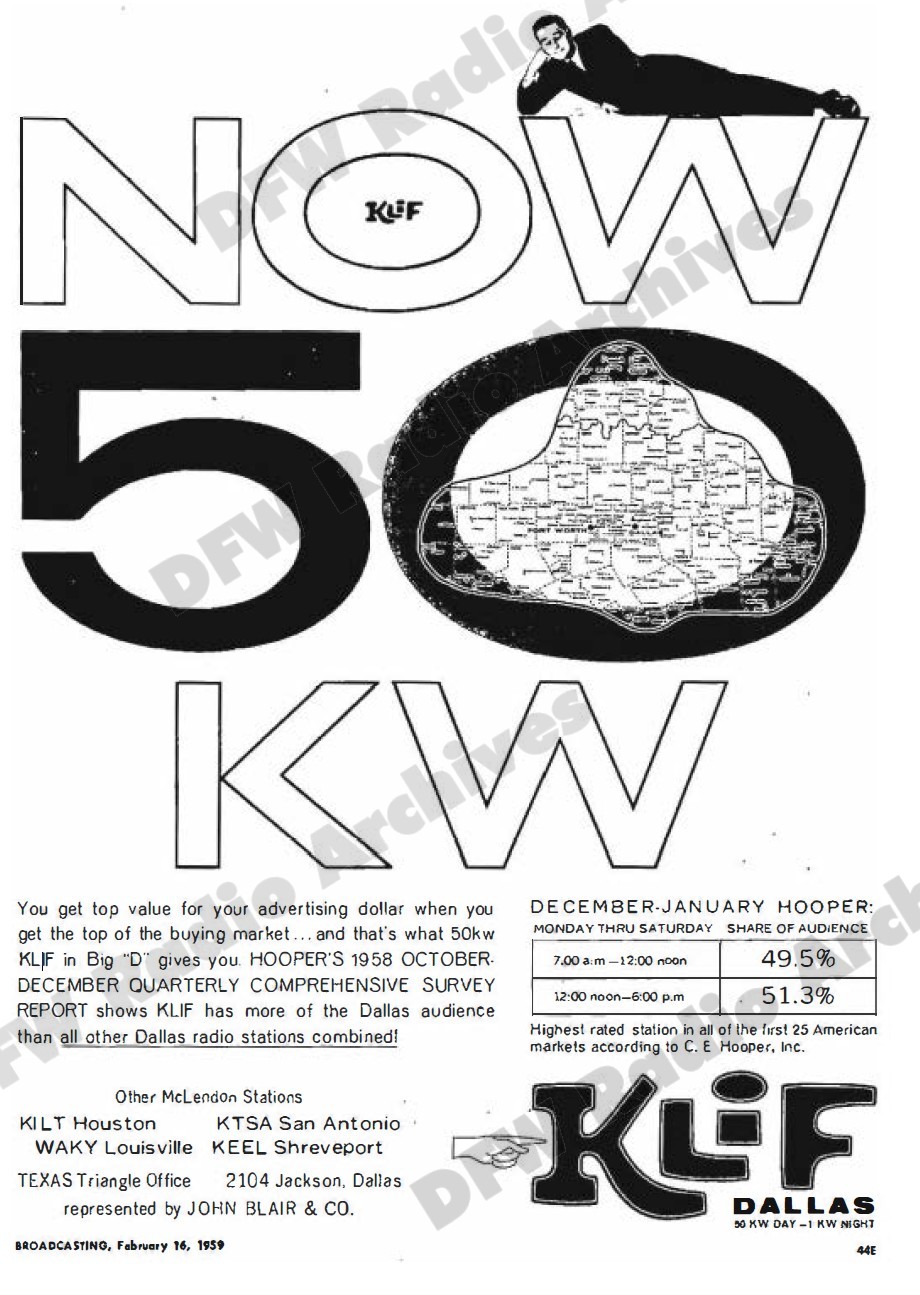 July 5, 1959 - In 1958, KBOX signed on as the first serious competitor to KLIF. Although this ad doesn't detail the numbers, it does show how quickly KBOX became a force in the market.


December 7, 1959 - This ad answers the long-running question of when exactly KLIF became the number 1 station in Dallas.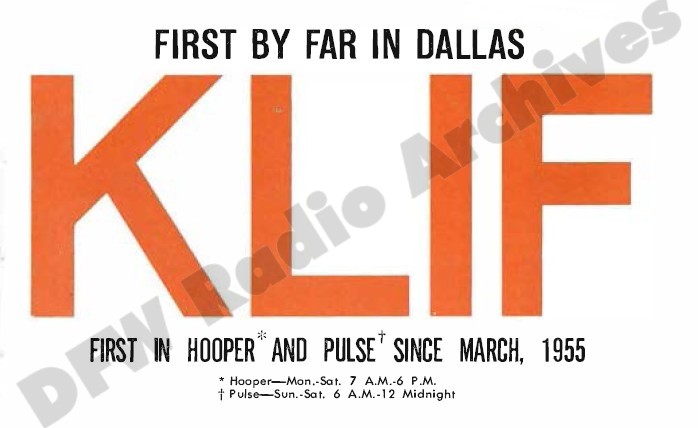 December 7, 1960 - This phenomenal ad for KBOX shows a detailed graph of Hooper ratings for the Dallas stations. (Hooper would not allow other stations to be identified in such ads.) The declining shares of is clearly KLIF show the great impact that KBOX was having. This ad took the liberty of "predicting" KBOX overtaking "Station A", but in reality KBOX never did overtake KLIF in overall share.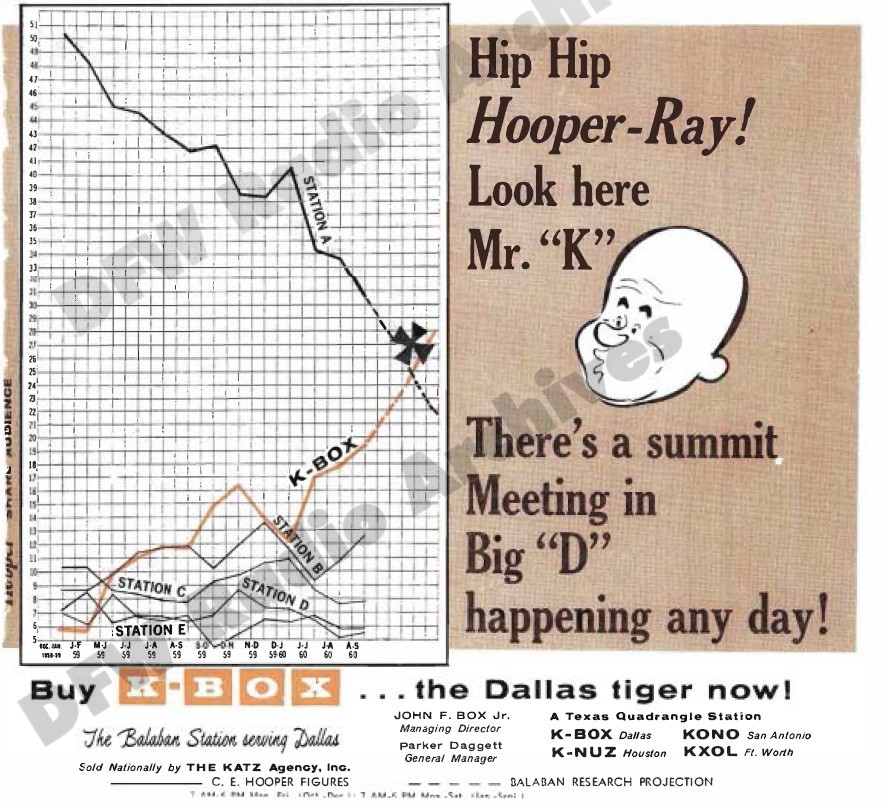 August 21, 1961 - Similar to the previous KBOX ad, this one features a graph (albeit less detailed) showing the decline of KLIF and the rise of KBOX. The lines are close to intersecting, but KBOX has still yet to overtake KLIF.
July 16, 1962 - Despite the best efforts of KBOX, this ad clearly demonstrates KLIF's ability to withstand the competition as it celebrated 100 straight #1 surveys. This again dates the streak back to 1955.