Fort Worth
12+ Ratings for April/May 1973

Call Letters

Frequency

Format

O/N 1972

A/M 1973

WBAP
820

Country

15.4
17.2
KFJZ
1270

Top 40

12.7
11.7
KLIF
1190

Top 40

4.9
7.2
KRLD
1080

Full Service

5.2
6.7
KOAX
105.3

Easy Listening

4.9
5.4

1973
At one time, the idea of Dallas and Fort Worth being one single metropolitan area was considered by many to be preposterous. There was not much love lost between the two cities, and that intense civic pride was reflected by local radio. AM radio stations like KLIF, KFJZ, WRR, and KXOL were designed to serve either Dallas or Fort Worth, but not both. The advent of television started to change that. Because of the line-of-sight characteristics of TV signal propagation, one station could cover both cities at the same time, given the antenna was located at a sufficient height above ground, so Dallas and Fort Worth became one single market in the eyes of the television industry. FM signals propagate very similarly to those of television, and it became apparent as FM listenership increased that it might be advantageous to measure a radio's audience over both Dallas and Fort Worth as well. The "merger" finally came about in 1973, so after seven years of releasing separate ratings for Dallas and Fort Worth Arbitron started releasing a combined report for Dallas/Fort Worth (special ratings reports would continue to detail separate Dallas and Fort Worth listening, but those reports would diminish in importance during the ensuing years.) The financial advantages of a single market report were readily apparent: Dallas and Fort Worth each ranked among the top 50 radio markets nationwide when counted separately. However, as a single market, Dallas/Fort Worth ranked in the top 20 (and today it ranks at #5.) The higher the rank, the greater the population, and hence the greater potential for advertising revenue.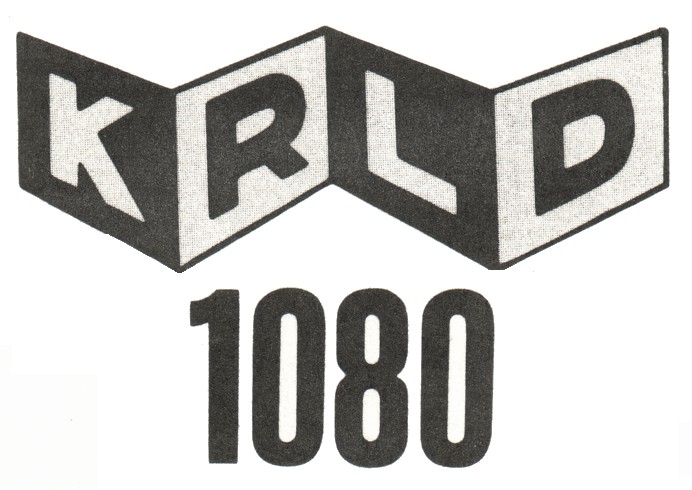 Aside from being the final separate Dallas survey, the Spring book of 1973 was historic for another reason: it was the first ratings survey of any kind in over two decades in which KLIF was not the number one station in Dallas. KRLD took the lead over the legendary top 40, which was now in a heated battle with an FM top 40 and facing a new challenge: garnering listeners in both Dallas and Fort Worth. It would be a double-blow from which KLIF would never fully recover. And while KRLD claimed the number one spot for the first time, its newly re-launched sister station was enjoying a top 5 finish as well. KRLD-FM had split off from the AM side with a full-time progressive rock format in 1972 and was now attempting a more mainstream rock approach as KAFM.

Dallas
12+ Ratings for April/May 1973

Call Letters

Frequency

Format

O/N 1972

A/M 1973

KRLD
1080

Full Service

10.9
11.7
KLIF
1190

Top 40

15.1
9.9
KNUS
98.7

Top 40

6.2
7.0
KAFM *
92.5

Rock

3.4
6.2
WBAP
820

Country

8.3
6.2
* was KRLD-FM until Dec. 26, 1972.
---
Dallas/Fort Worth

12+

Ratings for October/November 1973

Call Letters

Frequency

Format

A/M 1973

O/N 1973

WBAP
820

Country

**
12.8
KRLD
1080

Full Service

**
12.1
KLIF
1190

Top 40

**
7.8
KOAX
105.3

Easy Listening

**
4.6
KNUS
98.7

Top 40

**
4.4
KFJZ
1270

Top 40

**
4.1
KBOX
1480

Country

**
4.1
KFWD
102.1

Rock

**
4.1
WFAA
570

MOR

**
3.7
KVIL-A/F
1150/103.7

Adult Contemporary

**
3.4
©2002 Arbitron Inc.